The new kid on the block, Flexi Gel Tips are the fuss free, fastest nail extensions around! This Flexi Gel adhesive bundle contains our innovative adhesive trio to ensure your nail extensions are applied correctly, lasting 3 weeks.
Regular price
$50.00
Sale price
$45.00
Unit price
per
Sale
Sold out
Free Mystery Gel Polish with orders over €50/£45
Free Delivery with orders over €80/£70

Description

Everything you need to apply your Flexi Gel Tips.
The clear builder gel base helps the adhesive putty adhere to the nail, as well as strengthening your natural nail while you wear.
Our Flexi Gel Adhesive is a flexible, new generation adhesive for (gel) tips. It's not a traditional messy glue, it's a clear putty that hardens under a normal UV/LED lamp OR our Pro Flash Cure lamp. This innovative adhesive putty has a strong adhesive effect that makes tip positioning and fixing easy. It doesn't move or slip, and is super easy to work with thanks to it's non sticky formula.
The dual ended brush and picker, allows for ease of adhesive application and tidy up.


What's Included?

Flexi Gel Tips Adhesive - 30ml
Clear Builder Gel - 15ml
Dual-Ended Adhesive Picker & Brush


Skill Level

Flexi Gel Tips are the perfect nail extension option for intermediate-level at-home gel nail enthusiasts.

Ingredients

Flexi Gel Adhesive:
Polyurethane Acrylate,Oligomer,Ethylene, Glycol Dimethacrylate,Hydroxycyclohexyl,Phenyl Ketone,Benzophenone

Builder Gel:
Di-Hema Trimethylhexyl Dicarbamate, Isobornyl Methacrylate, Hydroxpropyl Methacrylate, Hema, Hydroxycyclohexyl Phenyl Ketone

Caution: Apply to nails and avoid skin. If skin around nails is inflamed or sore, do not use. In the case of a skin irritation or allergic skin reaction, cease use. Keep out of reach from children.


How To Use?

PLEASE NOTE:
When you first receive your pot of Flexi Gel adhesive, you will notice the lid is tightly screwed, with a vacuumed foil seal. It will take some effort to open, but this is to ensure the adhesive does not dry out. You must ensure the lid it tightly screwed back on after every use and does not get exposed to heat or direct sunlight.

Application Guide:
1. Prep your nails with cuticle work and before applying any product by lightly buffing the top of each nail to remove shine.
2. Apply a thin layer of clear Builder Gel polish, and cure under LED/UV lamp on the 99 second low heat setting.
3. Choose the nail tip sizes that are right for each nail.
4. Working one at a time, use the tip of a cuticle remover or nail brush or collect with the edge of the flexi tip, to take a pea size amount of the Flexi Tip Adhesive and apply it to the outlined Flexi Tip base.
5. Place tip onto natural nail ensuring there is no air bubbles. Place under LED/UV lamp on the 99 second low heat setting. Repeat step 4-5 for the next hand.
6. Apply your favourite Gel Polish and dry under a UV lamp for 30 seconds.
7. Apply your No-Wipe Top Coat and dry under a UV lamp for 30 seconds.
8. Finish off with our Cuticle oil



FAQ's

If you need assistance or have any questions, don't hesitate to check out our

FAQ's here

.

Shipping & Returns

Delivery cost - €5.99/£4.99 or FREE shipping on orders over €80

Share

View full details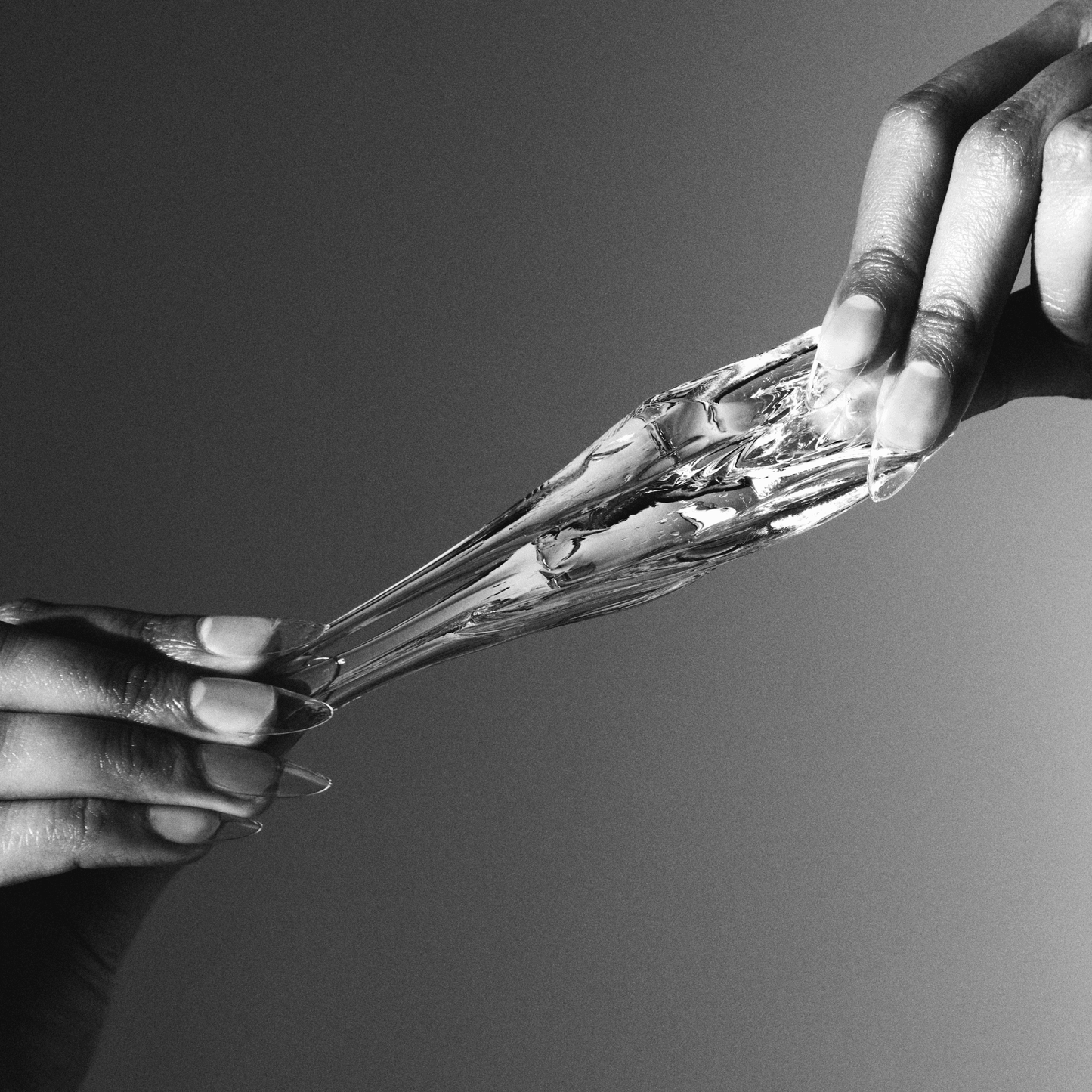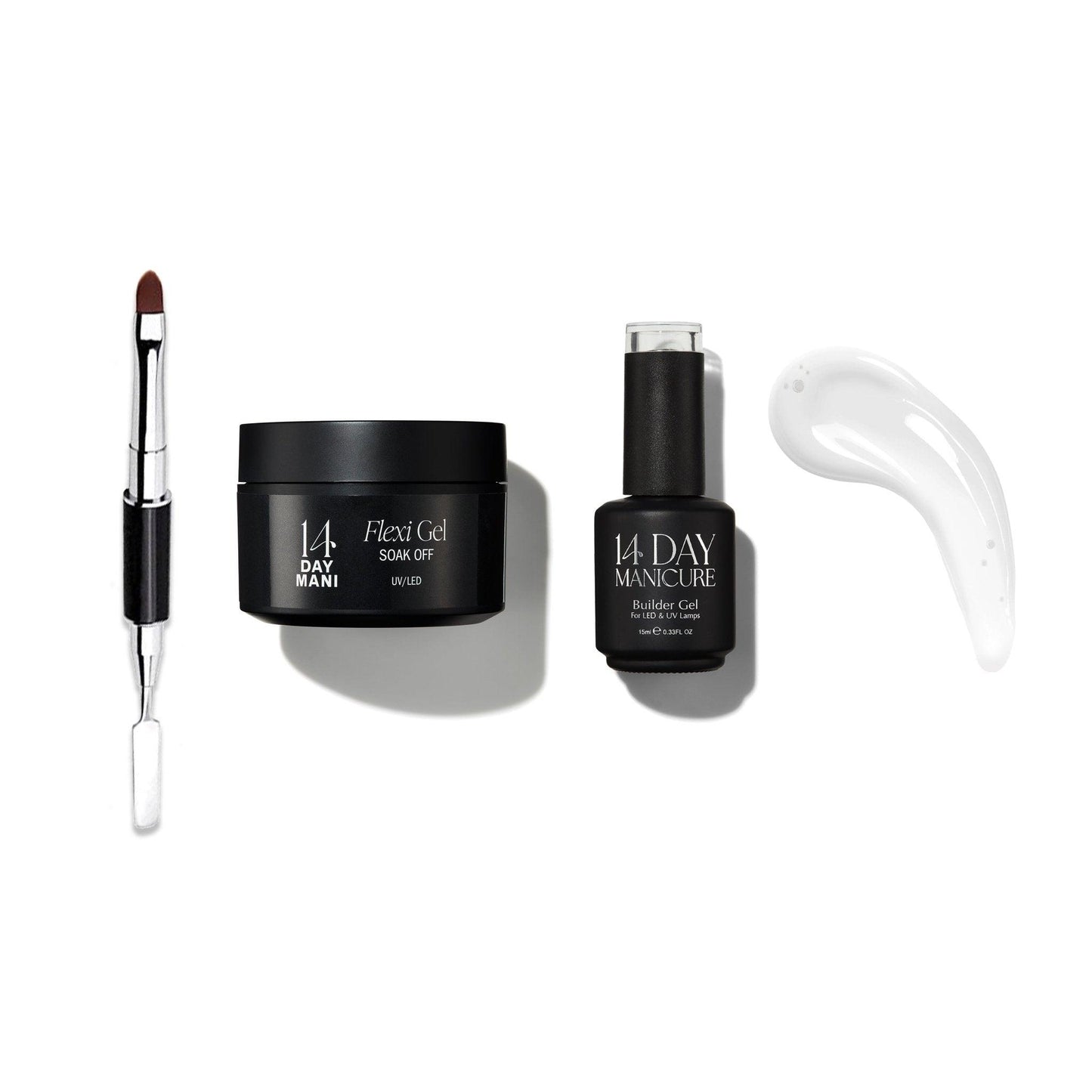 How to Use - Video Tutorial
HUNDREDS OF VERIFIED 5 STAR GOOGLE REVIEWS

Free shipping when you spend over €80

Apple Pay available on all purchases

Over 200,000 Starter Kits sold since 2012
Choosing a selection results in a full page refresh.
Opens in a new window.
Select a purchase option to pre order this product